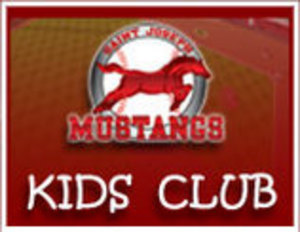 Presented by Mosaic Life Care



A great gift option!
All Kids Club Members will receive:
Free GA Entry to each 2017 Home Mustangs Game.

Admission to the 2017 St. Joseph Mustangs Kids Baseball Clinic in June 2017-the date will be announced in Spring of 2017.

PLUS other great items that will be announced Spring of 2017!
Memberships to the St. Joseph Mustangs Kids Club are only $25. The Mustangs Kids Club is open to all kids 14 and under.
You may pay in one of two ways. You may sign up at Phil Welch Stadium, or you may submit your form online.
Please note: If you submit your form online, you must fill out the form in its entirety, and click "submit" on the form. Then you must scroll back down to the bottom of the page and pay online by clicking the "Buy now" button. All forms filled out online must be paid online.
Please note- Mustangs staff will contact you via email that you submit by Paypal within 1-3 business days with a confirmation letter of your sign up.
If you'd like to register multiple children, simply reload this page for each child and fill out the form each time. Please make sure to submit payment for all children. Questions? Email Ky at kyturner@stjoemustangs.com.